Looking good in photos is always a plus, whether you're getting your headshot taken or going on a nature hike. But with the outdoors comes a whole host of new challenges for your makeup routine. From dealing with sweat to protecting your skin from the sun, it's important to be prepared to make the most of your photo opportunities. So here are our top tips for getting camera-ready when you're spending time outside. With just a few simple tweaks, you'll be ready to take on the world – and look good doing it!
Makeup tips for taking your best outdoor photos
If you're planning an outdoor photo shoot, your makeup is the last thing you want to worry about. After all, you want to focus on capturing beautiful photos of yourself and not worrying about whether or not your makeup looks good in natural lighting. So to get camera-ready for your outdoor photo shoot, here are a few tips!
Go Natural: When it comes to outdoor photos, keeping things natural is key. Opt for subtle eye shadows (light browns and beiges) that will make your eyes pop without looking too dramatic. Keep blush and bronzer minimal as well – just enough to add a hint of color to your complexion. And if you do decide to go with bolder lips or eyelashes, choose soft, muted shades that will still look great in natural lighting.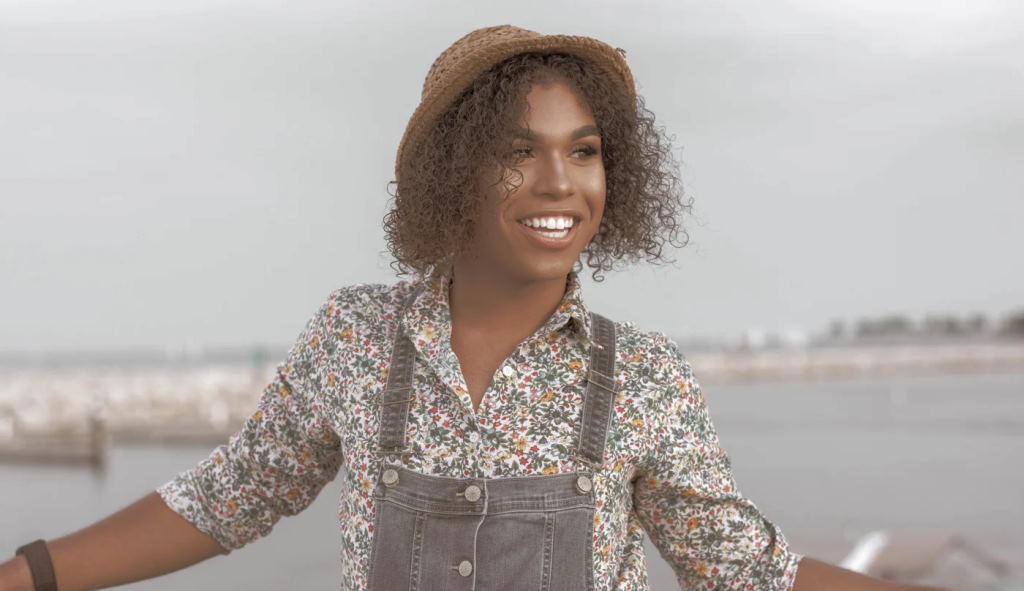 Choose Long-Wearing Products: When you're out and about for an extended period of time, it's important to choose products that won't melt away or smudge easily. So choose long-wearing foundations, waterproof mascaras and eyeliners, and lip stains that won't rub off with a single touch. In addition, you want makeup that can withstand the elements so your photos will look flawless!
Add A Pop Of Color: Sometimes, one bold color is all you need to add some drama to your outdoor photo shoot look. Consider adding a bright pink blush or a punchy orange eyeshadow to make your features stand out. Just remember to use a light hand – outdoor photos don't need a lot of product, so be sure to keep it minimal and let your natural beauty shine through.
Set Your Makeup: After applying your makeup, set it with a setting spray or powder so that it lasts all day long (even if you're sweating in the summer heat!). This will also help prevent any pesky flyaway hairs from sticking out and ruining your photo. And if you're feeling extra fancy, you can use special setting sprays designed specifically for flash photography!
Following these tips will guarantee that you look picture-perfect during your outdoor photo shoot. So get ready to strike a pose and let your natural beauty shine through!
The dos and don'ts of makeup for an outdoor photoshoot
Dos:
Use products with a long-lasting, waterproof formula to ensure your makeup stays on during the photoshoot.
Use primer and setting spray to help keep your makeup in place throughout the photoshoot.
Choose colors that compliment your skin tone, such as neutral shades or earthy tones.
Add subtle shimmer and highlights to bring out certain features and create dimension in the photograph.
Carry blotting paper and touch up supplies with you for quick touch ups during the shoot if necessary.
Don'ts:
Avoid heavy foundations or concealers that can look cakey and unnatural in photos taken outdoors.
Don't use too much bronzer or contour, as it can create a harsh shadowing effect that can be unflattering in outdoor photographs.
Avoid shimmery eyeshadows, as they can sometimes reflect the light and wash out your features in outdoor photos.
Remember to blend! Blending is essential for creating a natural look manageable in photographs.
Lastly, avoid picking colors that are too bright or bold since they may come off as garish under natural lighting.
These simple tips will help ensure you get beautiful photos during your next outdoor photoshoot! Good luck!