In the world of fashion and beauty, there is nothing more coveted than the perfect editorial makeup look. From high-fashion runway shows to glossy magazine spreads, editorial makeup artists have a unique ability to create trendsetting and timeless looks. If you've ever wondered how they do it, wonder no more! In this blog post, we'll be revealing the secrets of editorial makeup so that you can recreate the looks yourself at home. Stay tuned for all the tips and tricks!
How to achieve the perfect editorial makeup look
When creating the perfect editorial makeup look, there are some key steps to follow.
First, use a face primer suited to your skin type and needs. This will help create a smooth base for your makeup, allowing it to last longer and appear more flawless.
Second, conceal any blemishes or imperfections with an even layer of concealer. Make sure you blend it in well so that it looks natural.
Third, apply foundation all over your face using a damp sponge for an airbrush-like finish. Finally, use small circular motions when blending in the edges for a seamless finish.
Fourth, use contour and highlight products to give dimension to the face and bring out certain features. Start by contouring the cheekbones and forehead and then highlighting above the cheekbones, down the bridge of the nose, and in the cupid's bow.
Fifth, use an eyeshadow palette to create a simple but glamorous look. Try using a light base shadow all over your lid with a darker shade in your crease for definition. Lastly, apply mascara to both upper and lower lashes for dramatic effect.
Sixth, finish off with blush on your cheeks and bronzer on your temples. This will help add warmth to your face while still looking natural. Finally, finish with a setting spray to keep everything in place throughout the day.
By following these steps you can easily create an editorial makeup look that is perfect for any occasion. You can achieve the perfect makeup look every time with a little practice!
With these simple steps in mind, you'll be well on your way to achieving an editorial makeup look that will help you stand out and make a statement. Once you have mastered these techniques, let your creativity take over and create unique looks each time. Have fun and experiment with different colors, textures, and products until you reach perfection!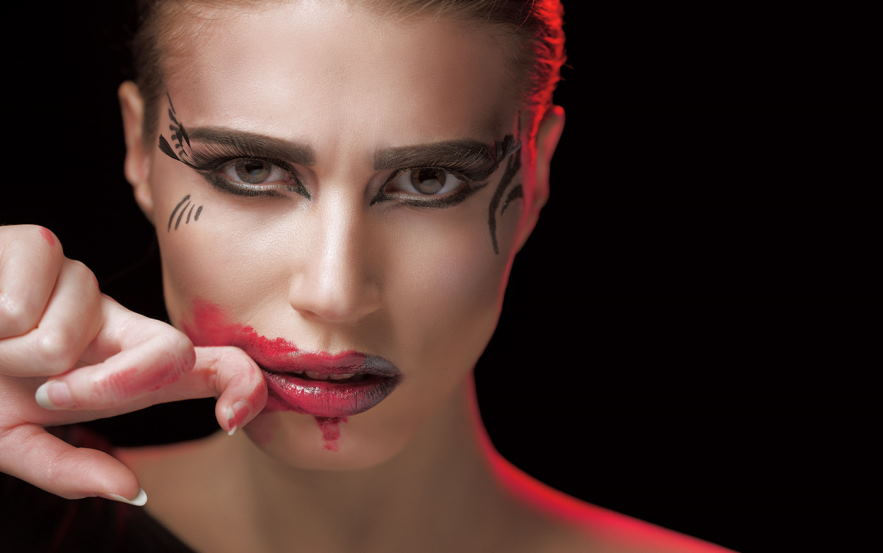 Tips for better editorial makeup
Editorial makeup is often thought to be intimidating and complicated—but it doesn't have to be! With a few simple tools, techniques, and tips, you can create stunning editorial looks that will turn heads.
You'll need to choose the right products for your look. Invest in high-quality makeup products designed specifically for photo shoots or editorial work. These generally include waterproof products with intense pigmentation and long-lasting coverage. Make sure to select shades that complement your skin tone and the look you're trying to achieve.
Next up is mastering the application technique. Avoid using too much product as this can give an unnatural effect and draw attention away from your overall look. Instead, use a light hand when blending to create a more seamless and subtle effect. Additionally, use makeup brushes rather than sponges for greater control over the coverage and finish.
Finally, don't be afraid to experiment with different techniques. For example, try using bright shades to enhance your eyes or lips, or find creative ways to apply glitter in eye-catching looks. You can also take inspiration from runway trends, or celebrity beauty looks to inject some unique style into your editorial makeup look.
Once you've mastered the basics of editorial makeup, there's no limit to what you can create! With a little practice, you'll be creating stunningly beautiful works of art in no time. So why not get started today? Have fun and be creative – it's time to unleash your inner makeup artist!